In health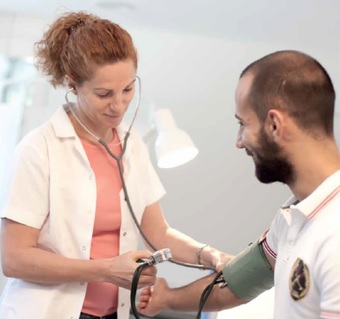 centers situated on our Sütlüce and Küçükyali campuses, there are an emergency room, polyclinic, Psychological and medical consultations, medical dressing, treatment, examination, and laboratory services available to our students and staff free of charge. A full-time doctor, nurses, and two specialist psychologists are employed at our health centers. Health services are available until 17:30. The first dose of medicine is given to patients and the medicines required for continuation of the treatment are prescribed. All biochemical tests, complete blood counts, urine analysis, and treatment not requiring hospital care are carried out in our biochemical laboratory. In cases requiring hospital care, the patient is transferred to the nearest fully equipped hospital after first aid has been given.
Psychological Counselling and Guidance Center
This center has been developed to help students know themselves better, realize problems, and improve their skills in overcoming problems by providing a variety of support services, which include individual and group counselling and training, conferences, and seminars. Confidentiality, voluntarism, trust, cooperation, acceptance, the autonomy of the individual and subjectivity of dialogs are among the unit's principles.
Psychological Counseling and Guidance Center in Istanbul Commerce University offers its service to all students and staff members of the university from 8.30 am to 17.30 am every week day. Your information or discussions during the sessions will not be shared without your consent. This rule of privacy will not be violated unless you indicate that you are planning on harming either yourself or somebody else in which case we are obliged to contact those who might be involved in the situation and/or a specialist.
In cases of emergency you may directly visit or call the medical center without your application form.
Contact information: 444 0 413 / 4472-4475
E-Mail: pdr@ticaret.edu.tr