Dear Erasmus Student,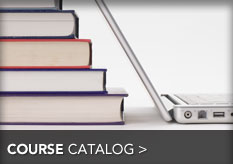 Welcome to Istanbul Ticaret University. We are delighted that you have chosen to study at Istanbul Ticaret University. We wish you a nice and successful stay in Istanbul.
Our University's language of instruction is Turkish and English and all our faculties offer courses in English to our incoming Erasmus students. Please you can see below the course catalogs.
FACULTY OF BUSINESS
Business Administration(Bachelor )
Banking and Finance (Bachelor)
Tourism and Hotel Management (Bachelor)
International Trade (Bachelor)
Internatıonal Logıstıcs(Bachelor)
FACULTY OF ENGINEERING
Computer Engineering(Bachelor)
Electrical-Electronics Engineering(Bachelor)
Industrial Engineering(Bachelor)
Mechatronic Engineering(Bachelor)
FACULTY OF HUMANITIES AND SOCIAL SCIENCES
Political Sciences and International Relations(Bachelor)
FACULTY OF ARCHITECTURE AND DESIGN
Interior Architecture and Environmental Design(Bachelor)
INSTITUTE OF SOCIAL SCIENCES
Business Administration(Master)
Business Administration (Ph.D.)
Digital Economy and Marketing(Master)
African Studies and International Relations(Master)
INSTITUTE OF FOREIGN TRADE
INSTITUTE OF FINANCE
INSTITUTE OF SCIENCES
Mechatronics Engineering(Master)
Each course in the catalog is in the ECTS credits. The normal workload for a semester is 30 ECTS credits. Significantly, you contact your departmental Erasmus coordinator at your university before course selection, ensuring academic recognition and prepare your Learning Αgreement before you arrive in Istanbul.
You can also choose common courses from another different same degree program, to complete a semester of 30 ECTS credits.
Changes in the course list may occur. The University reserves the right to cancel any courses due to unforeseen circumstances.